Bio
Elizabeth is the mother of Carrie(Jason), Ryan (Naomi), Zachary, and Nathan (Febe). Each of my children are wonderful and successful adults. Elizabeth is the proud grandmother of three granddaughters.

Elizabeth earned her Associates in Applied Science from Del Mar College in Corpus Christi, Texas in 1974. She has been a registered nurse for 44 years and worked in the hospitals in Corpus Christi, Texas, Austin, Texas and Rogers, Arkansas. After moving back to the Corpus Christi area in 1986 she worked in day surgery, public health, and school nursing. Liz had helped families, individuals, groups and the community with wellness, awareness of diseases and healthy lifestyle.

In 2001, she earned Bachelors of Nursing from Texas A & M University Corpus Christi. and her Masters of Science from Texas A & M University Corpus Christi in 2004. Liz stared her Licensed Professional Counselor Internship in 2003 and was certified as a Licensed Professional Counselor in 2008. Liz's passion is to counsel women, men and children on their liberty journey. Your Journey is finding yourself and learning to love and affirm your talents, gifts, and uniqueness.

Liz has over 44 years' experience in public health services and 15 years of counseling in Corpus Christi and the South Texas area. Elizabeth began her counseling practice in San Antonio in 2014 and provides counseling for real life issues including relationship issues, divorce, separation, anger, traumatic life experiences, anxiety and depression. Her current certification is Certified Anger Resolution Therapist (CART) and she is trained in Eye Movement Desensitization and Reprocessing (EMDR).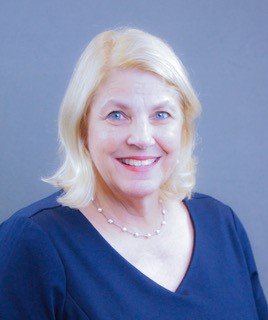 Welcome to Libery Journey, Liz Buckley Counseling where you can begin your healing journey and make a commitment to change. Counseling is a private place where you can talk openly concerning difficult issues without fear of being shut down or judged. Counseling is a place where you can learn new skills: communication, anger management, recover from traumatic life experiences and abusive relationships.
Elizabeth believes that change is inevitable and the best is yet to come. Counseling is important to help people cope with during the change process and certain crisis situations. The purpose is to provide support, encouragement and strengthen the client. The goal is to bring awareness, healing reconciliation and understanding.
---
Elizabeth Liz experience history:
Elizabeth Buckley Counseling 2005- in Corpus Christi and San Antonio

South Texas Liberty Alliance Group – San Antonio since 2017 to present.

Restore Behavioral Health 2015 -2017- San Antonio – Individual counseling of children, adolescents, adults and parenting groups. 

St. Mark the Evangelist – December 2014 to 2015 – Individual counseling to clients with depression, anxiety, relationship problems, divorce, anger management and stress awareness.

Center for Individual and Family Counseling -Starting August 2010 – March 2014. I counseled children, adolescents, adult clients from 10 years to 72 years with anxiety, depression, relationship problems, and separation and divorce. Also, Liz held anger management groups, stress groups and parenting groups. 

A Quiet Place – May 2008-August 2010. Liz counseled clients with anxiety, depression

A new Direction from September 2003 to April 8, 2008. Under the supervision of Dr. Fred Capps PhD as a counselor intern. Liz offered Individual and group counseling for depression, anxiety, mood disorders, relational problems, and posttraumatic stress. Liz also offered groups for grief, stress, anger, parenting divorce and relational problems.

Turning Point Counseling services and Bayview Hospital

Liz was a counselor intern from September 2003 to November 2004 offering individual counseling of clients suffering from depression, anxiety, bipolar disorder, schizoaffective disorder and problems related to abuse and neglect.